If you talk to yourself and say any one of these things below, my online creative writing workshop is for you:
I have the

urge to write

but I can't figure out exactly what to write.

I feel a

memoir growing

in me but I can't figure out where to nurture it.

Writing is too

lonesome

and who is going to read what I wrote?

Truthfully none of my friends or family encourages me to write. Oh I wrote a story once. I had to beg my spouse to read it.

It is really hard to get published. So

why bother

?
WHY JOIN?
Now the highly successful creative writing workshop I began in Jerusalem in 2012 is more accessible than ever! Online, it is a perfect place to get the inspiration and guidance you need to write those stories lying deep inside of you waiting to come out.

Certainly, without joining a writing workshop, you can compose stories or tales about your life. Look at Ernest Hemingway. But wait. He isn't living nowadays when millions are vying for attention on social media with hordes of humans rivaling to get read. In my creative writing group, you get the absolute attention of our members and immediate constructive feedback. From me, every time you submit, you get a lengthy review of your piece. Your story will be the highlight of a lively discussion as if you were already a famous author. You will truly get inspired as your stories receive the input you deserve. Being part of a small group under the guidance of an author and educator, chances are you will learn to write more skillfully than on your own.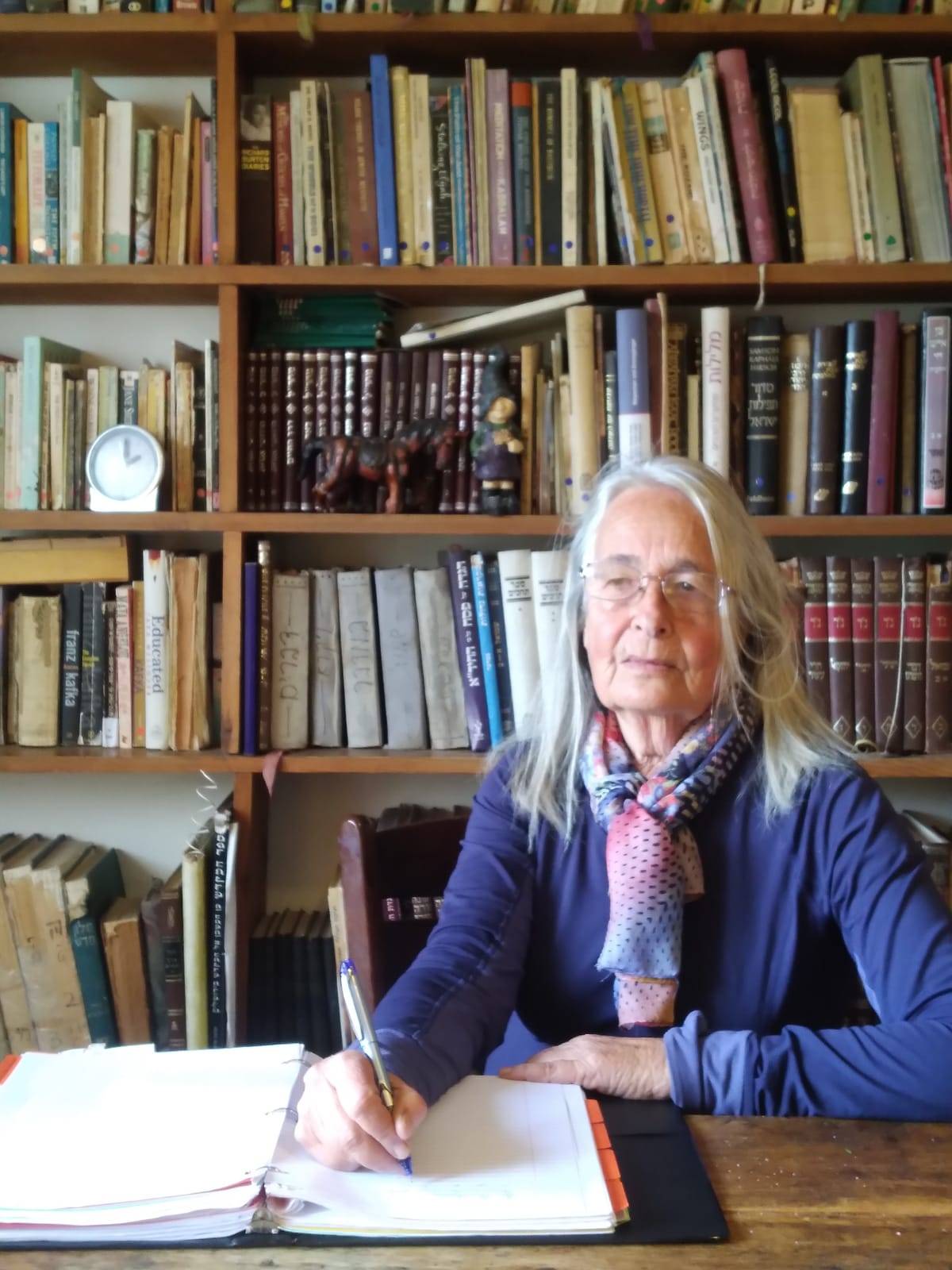 If I join, will I get published?
No promises. For many who attend my creative writing workshop, publishing is not a goal. The workshop venue provides a snug place where you can present a piece you have just written and actually discover that the members of the group are excited to read it and to discuss it. No matter how loving a family you might have how often has your husband, or sister or son or daughter or grandchild, pushed you to use your creative juices to write?
What if I am shy?
Unlike most creative writing workshops online with numerous participants, I keep the group small and snug. You may actually discover that the workshop is a warm and nurturing social group for you.
What are your qualifications to lead this creative writing workshop?

I am first and foremost an educator and a freelance writer. I was formerly adjunct professor in the Overseas Students Program at Ben Gurion University and still am a writing teacher with classes and workshops in Jerusalem, Tel Aviv, New York and online. My publications include fiction, memoir, chapters in anthologies on literature, articles and essays and books like The Mystical Life of Franz Kafka, (Oxford, 2012) and Esoteric Symbols: the Tarot in Yeats, Eliot and Kafka, (University Press of America, 2007), as well as Flight to Seven Swan Bay (Feldheim, 1985) a novel for young adults that was reissued by Feldheim in 2012 as a classic for young readers.

​